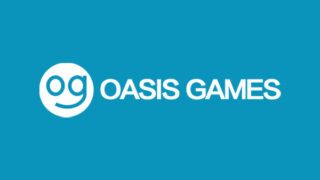 Beijing-based global games publisher Oasis Games has announced a $3 million investment into Vienna-based developer Iron Mountain Interactive, which is led by industry veterans Mike Borras and Helmut Hutterer and whose team has worked on large franchises including Grand Theft Auto, Max Payne, Manhunt, and Dead Island.
The investment, Oasis Games' first in a western company, provides the publisher with a minority stake in Iron Mountain Interactive, as well as the exclusive worldwide publishing rights to the developer's unannounced next game—a competitive, online multiplayer "Hero Sport" game due out worldwide in 2019 on PlayStation 4, PC, and "other console platforms."
Through this investment, Oasis Games hopes to the increase the development resources available to Iron Mountain Interactive to make an impactful launch, while giving itself a key new title to expand into the competitive online gaming market.
Find comments from both parties below.
Yuhui Wang, Chief Executive Officer of Oasis Games

"This long-term, strategic partnership with Iron Mountain Interactive is our first investment in a western company and further strengthens our publishing portfolio and stable of development talent, as this team's long and impressive track record for developing high-quality, unique gameplay experiences for both western and Asian audiences, will resonate with our international player base. This partnership marks yet another milestone in our ongoing strategy for growing our business in the western market, together with our partners at Sony Interactive Entertainment Asia."

Mike Borras, Chief Executive Officer of Iron Mountain Interactive

"Oasis Games shares our vision for bringing high-quality online multiplayer games to the world, and they have been doing so globally since 2011. I'm looking forward to working in partnership with Oasis Games to combine their Chinese and Global platforms and resources with our love for creating unique and ambitious multiplayer games that can be enjoyed on multiple platforms by millions of players around the world."