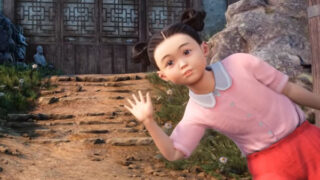 Ys Net has begun sending out survey e-mails to Shenmue III backers, the company announced.
Users who backed the game on Kickstarter or the official website will receive an e-mail from Fangamer to their Kickstarter, Paypal, or Shenmue.link registered e-mail address. The e-mail contains a link to the user's survey with questions needed for rewards, including preferred game platform and other rewards, guestbook message, credit name, and more.
Find a short video and all the relevant details below.
■ Who Gets a Survey?

Surveys will go out to all backers who pledged on Kickstarter and those who pledge on the Slacker Backer up through August 13, 2018 at 11:59 p.m. JST (7:59 a.m. PT).

*Backers will receive an email with instructions for the survey once preparations are complete. Surveys from Fangamer will be sent within 10 business days from the date of your pledge.

■ When will Surveys close?

Surveys will close September 30, 2018 at 11:59 p.m. JST (7:59 a.m. PT). We please ask that everyone respond by this time. We need your responses for game production and reward manufacturing, so make sure to respond within the survey period.

■ Can I Upgrade My Reward?

Reward upgrades (and add-ons!) will be available through the Fangamer survey site. We have received many requests asking about possible reward tier upgrades and add-ons, and now is the chance! *Please note that upgrades are available up to the $250 tier level.

For more information on the available upgrades and add-ons, please visit Shenmue III on Fangamer.

■ Which Reward Tiers can be Upgraded?

Reward tiers differ between the Kickstarter and Slacker Backer campaigns, so please see below which reward tiers can be upgraded.

*Backers who selected "No Reward" during the Kickstarter are also eligible for this service.

Kickstarter Reward Tiers that can be Upgraded

$5 USD – Shenmue Lives
$29 USD – Digital Copy
$39 USD – Save Shenmue Digital Upgrade
$60 USD – Physical Copy – PC
$60 USD – Physical Copy – PS4
$80 USD – Shenmue III World Telecom
$100 USD – Shenmue 3 Trial Version
$120 USD – Toy Capsules "I Should Buy One"
$160 USD – Bonus Pack
$175 USD – Printed Art Book
$250 USD – Kickstarter Collector's Edition

Slacker Backer Reward Tiers that can be Upgraded

$13 USD – Digital Soundtrack
$29 USD – Digital Copy for PC or PS4
$30 USD – Shenmue III T-shirt
$60 USD – Physical Copy for PC or PS4
$100 USD – Shenmue III Trial Version
$120 USD – Toy Capsules "I should buy one."
$160 USD – Bonus Pack
$175 USD – Printed Art Book
$250 USD – Shenmue Collector's Edition

■ $7 Million Stretch Goal in Reach!

The Kickstarter and Slacker Backer campaigns combined currently stand at $6.9 million. We are almost at the $7 million stretch goal for the AI Battling battle system expansion! This is the last chance for stretch goals and we ask for your continued support!

*The Slacker Backer campaign and upgrades & add-ons through Fangamer will end on August 13th.

Battle System Expanded: AI Battling

This control system lets you automatically unleash the perfect technique in response to the opponent's positioning and distance. R&D for this system is based on Yu Suzuki's concept for players who are not used to fighting games or for those who want a full immersion battle experience. This battle system is highly compatible with the current battle system, and will be implemented upon reaching the stretch goal.

We would like to thank everyone for your patience and the inquiries you sent in anticipation of the survey roll out!

Once we have your responses in, we will continue to move forward with in-game implementation and manufacture ordering. This is a wonderful moment with the dev team and backers taking the project forward together! We'll be looking forward to your responses!!

■ Shenmue III Backer Survey

Backer surveys are now underway. For information on your survey, please see the email sent to you by Fangamer. Shenmue III can only be completed with your responses! Thank you for your cooperation!!

Please complete or make any necessary changes to your survey by these dates.

Monday, August 13, 2018: Last day of Slacker Backer campaign, reward upgrades and add-on.
Sunday, September 30, 2018: Surveys closes.

For further information, please visit:

Choosing the PS4 or PC platform

We have a few notes to consider when choosing your platform. Also, if there would be any major changes in the requirements for either the PC or PS4 versions, the platform selection question of the survey is scheduled to remain open.

Choosing your PS4 region

Your PS4 region will be decided with your "Country" selection. Please note, if the disc region differs from PS4 system region, the unit itself, PlayStation Network online services or DLC may not function properly.

System Requirements for PC Version

OS: Windows 7 x64, Windows 8 x64, Windows 10 x64 (64-bit OS Required)
Processor: Intel Core i5-4460 (3.40 GHz) or better; Quad-core or better
Memory: 4 GB RAM
Graphics: NVIDIA GeForce GTX 650 Ti or better (DirectX 11 card & VRAM 2GB Required)
DirectX: Version 11
Network: Broadband internet connection
Storage: 100 GB available space
Sound card: DirectX 9.0c compatible sound card
Additional Info: Requires Steam Client to activate.

*Game is currently in development so system requirements may change without notice. We thank you for your understanding.

Fangamer and Third Party Use of Personal Information

Ys Net has a written contract with Fangamer to carry out the backer surveys. Fangamer is a formal representative of Ys  Net to help process and fulfill all backer's orders through the surveys. Personal information is handed over and treated in accordance with the privacy policies of both companies for the purposes of conducting the surveys and reward delivery only. We thank you for your understanding and cooperation.
Shenmue III is due out for PlayStation 4 and PC in 2019.