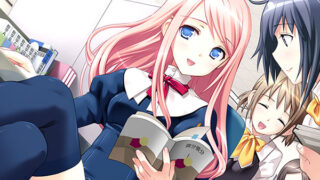 Entergram is bringing Hiqo Soft-developed romance visual novel Sakura Sakura to PlayStation 4 and PS Vita on October 25 in Japan for 5,980 yen, the latest issue of Weekly Famitsu reveals. A limited edition will also be available for 8,980 yen.
Here is an overview of the game, via VNDB:
Toru is a high school student living at a school dormitory. He is in love with Nanako, his classroom teacher and dormitory caretaker. One day, he tries to join a school art club, but he is unsuccessful. Sakura, his classmate and vice president of the club, lastly allows him to join. He falls in love with her. Nanako and Sakura. A quiet but fierce battle for Toru now breaks out.
Thanks, Ryokutya2089.