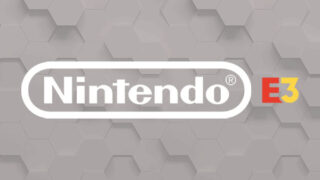 Nintendo's E3 2018 Nintendo Direct broadcast will begin shortly.
Confirmed appearances include Super Smash Bros. for Switch.
Possible appearances include Bayonetta 3, Fire Emblem for Switch, Metroid Prime 4, Octopath Traveler, Pokemon Let's Go, Pikachu! and Pokemon Let's Go, Eevee!, Travis Strikes Again: No More Heroes, The World Ends with You: Final Remix, and Yoshi for Switch.
Rumored appearances include Switch ports of Dragon Ball FighterZ and Fortnite, a console version of the arcade game Killer Queen called Killer Queen Black, and Overcooked 2.
Watch the live stream below. (Starts at 9:00 a.m. PDT / 12:00 p.m. EDT.)
https://www.youtube.com/watch?v=FchkqXEg0qs
Alternative Streams: YouTube (Japanese), Twitch, IGN (YouTube, Twitch, Mixer), GameSpot (YouTube, Twitch)