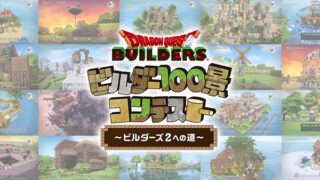 Back in February, Square Enix held a Dragon Quest Builders "Builders 100 Landscapes Contest: The Road to Builders 2," where it asked users to submit their best creations from the original Dragon Quest Builders for PlayStation 4, PlayStation 3, PS Vita, or Switch. Today, Square Enix announced the 100 winners of the contest, as well as confirmed plans to include all 100 winning creations in the upcoming Dragon Quest Builders 2.
View the full list of winners and previews of their creations here.
Dragon Quest Builders 2 is in development for PlayStation 4 and Switch. A release date has yet to be announced.