Digimon ReArise pre-registration now available in Japan
First look at the player character.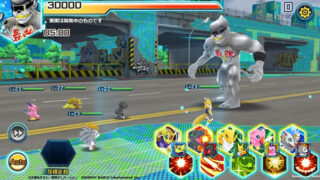 Bandai Namco has opened pre-registration for Digimon ReArise, its upcoming Digimon training RPG for smartphones.
Pre-registration is available via e-mail, Line, or Twitter (simply follow the account). Depending on the number of pre-registrations, users will receive various rewards when the game launches, including:
50,000 pre-registrations – 20 Digi-Rubies, one Digi-Egg
100,000 pre-registrations – 20 additional Digi-Rubies, "Portable Toilet" decoration
150,000 pre-registrations – 30 additional Digi-Rubies, "Punching Baloon" decoration
200,000 pre-registrations – 30 additional Digi-Rubies, "Yellow Pansies" decoration x5, assortment of helpful items x30, plus more
Bandai Namco has also unveiled the official illustrations for the game's protagonist (the player), which was designed by Katsuyoshi Nakatsuru, who worked on character designs for Digimon anime of the past, including Digimon Adventure.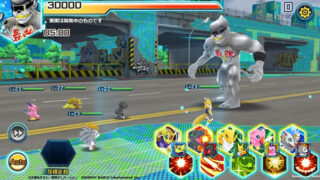 Digimon ReArise is based around four main systems:
Story – A story depicting the growth of Tamers and friendships with Digimon.
Communication – Foster the friendships between Tamer and Digimon. Digimon seem to communicate on their own. There will also be communication among the Tamers connected to the Digimon.
Battle – Put your friendships to the test in strategic real-time battles with up to five Digimon on each side, where your Digimons' individuality and the power of your friendships are on full display.
Training – Helpful training meant for a Digimon, including special training, Digivolution, and Digimon requests.
Digimon ReArise is due out for smartphones in Japan in 2018. Visit the game's official website here.