Bigben Interactive acquires Cyanide Studio
Bigben's full integration into game development begins.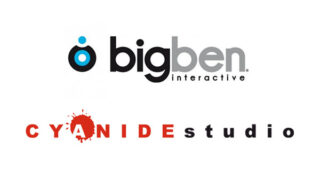 Bigben Interactive has acquired Cyanide Studio, the French developer behind the Styx and Blood Bowl series, as well as the upcoming Call of Cthulhu: The Official Video Game and Werewolf The Apocalpyse: The Official Video Game, the company announced.
The acquisition of Cyanide Studio, in addition to its recent stake increase in racing game developer Kylotonn Racing, marks Bigben Interactive's full integration into the development phase of games. Until now, the company was only a publisher and distributor of games.
Additionally, the acquisition allows Bigben Interactive to acquire several IP assets from Cyanide Studio.
"This acquisition is a capital milestone in Bigben's strategy as it greatly enhances our ability to create new games that meet our ambitions in the AA segment," Bigben Interactive chairman and CEO Alain Falc said in a press release. "Bigben is also proud to welcome to its Group the talents of Cyanide, one of the most creative French studios in the sector and we will be supporting their upswing towards new, even more ambitious projects."
Cyanide chairman and CEO Patrick Pligersdorffer added, "We are pleased to join the Bigben Group, an international reference player in video games, moved by a vision and an ambition which fully correspond to our culture and our growth targets. Joining the Bigben Group gives us a unique opportunity to increase our production capacity in order to create ever more qualitative games and to maximize their commercial performance."
Including the aforementioned Call of Cthulhu: The Official Video Game and Werewolf The Apocalpyse: The Official Video Game, which will be published by Focus Home Interactive, nine games are currently in development at Cyanide Studio across all active platforms and relying on various technologies.