Fighting EX Layer adds Expert Mode
Plus a look at the title screen.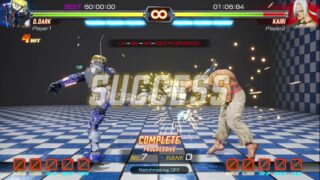 Arika has announced (2) an "Expert Mode" for Fighting EX Layer.
Expert Mode, which tasks players with various Ranked trials for each character, returns from the Street Fighter EX games.
The company also debuted the game's title screen, which stars Shirase.
Fighting EX Layer is due out digitally for PlayStation 4 by the end of June.
Watch the new footage below.
Expert Mode
Title Screen