Robotics;Notes coming west [Update: Misunderstanding]
Platform(s) currently unknown.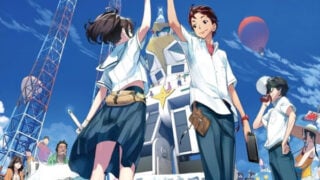 Spike Chunsoft will release 5pb.'s science fiction visual novel Robotics;Notes in North America and Europe, Spike Chunsoft president and CEO Mitsutoshi Sakurai told Siliconera at Game Developers Conference 2018.
Robotics;Notes was first released for PlayStation 3 and Xbox 360 in June 2012 in Japan. An enhanced version, Robotics;Notes Elite, was released for PS Vita in June 2014 in Japan. It is currently unknown which version of the game and on what platform(s) Spike Chunsoft intends to release in the west.
Here is an overview of the game, via VNDB:
2019, Divergence Ratio 1.048596.

The near future, where a device popularly called the PokeCom, packaged with PhoneDroid OS, spreads, bringing the Augmented Reality world close to existence.

Chuuoutanegashima High School's Robot Research Club is in danger of losing its club status.

Yashio Kaito, one of only two members, is only obsessed with robot fighting games, showing no interest in the Robo Club even in this situation.
The reckless, useless club head, Senomiya Akiho, aims to complete a giant robot, struggling hard to avoid losing the club's status.

Then, one day, Kaito discovers the A.R. annotation that becomes the Kimijima Report.

Written in that report is the indictment of someone named Kimijima Kou's conspiracy involving the world.
A sequel to Robotics;Notes, called Robotics;Notes Dash, is currently in development.
Update: Siliconera has updated its original story with the following note:
A representative from Spike Chunsoft contacted us with an update saying the company intends to bring multiple titles from Mages to the West, which may include Robotics;Notes. The article has been updated with this information.