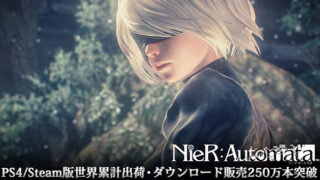 Total worldwide shipments and digital sales for NieR: Automata have exceeded 2.5 million units, Square Enix announced.
The announcement comes just over one year after the game's initial release.
NieR: Automata launched for PlayStation 4 in Japan on February 23, 2017, followed by North America on March 7 and Europe on March 10, and for PC worldwide on March 17.