Musical shoot 'em up Just Shapes & Beats coming to Switch
A game with shapes and beats.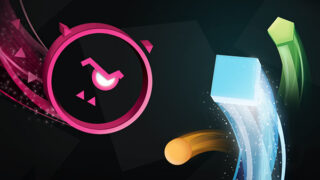 Just Shapes & Beats, a couch co-op musical shoot 'em up, is coming first to Switch this summer, developer Berzerk Studio announced.
Here is an overview of the game, via Berzerk Studio:
About

Just Shapes & Beats is a trippy couch-coop musical bullet-hell based on two simple things, there's going to be Shapes, and some kick-ass beats, and you are going to die a lot. Wait, that's three things, just go back and edit the first part to "three simple things" in your head.

Key Features

Shapes of various sizes and … shapes I guess.
Mindblowing beats by awesome artists from around the globe.
Up to four player couch and online co-op multiplayer.
User generated content, if that's your thing.
Promotion tools for our beat makers. Speaking of which, if you want your music in the game, feel free to get at us at [email protected]; let's make memories.
Visit the official website here.