Earth Defense Force 5 first large-scale DLC news set for January 25 broadcast
What is next for the alien shooter?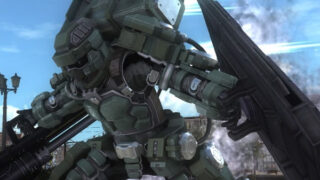 D3 Publisher will host the 12th official broadcast for Earth Defense Force 5 on January 25 at 21:00, the company announced. You will be able to watch it live on YouTube and Niconico.
The broadcast will feature a gameplay overview of Earth Defense Force 5's downloadable content weapons, as well as information on the game's first large-scale add-on.
As previously announced, the Season Pass for Earth Defense Force 5 includes access to two large-scale add-ons (when they launch) in addition to more weapons.
Earth Defense Force 5 launched for PlayStation 4 in Japan on December 7, 2017, and has since shipped over 300,000 copies. A western release has yet to be announced.