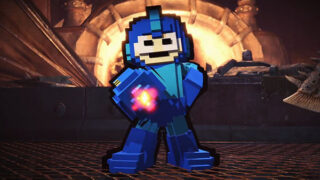 Capcom debuted a new trailer for Monster Hunter: World, dubbed "Third Fleet," during the PlayStation Experience 2017 opening celebration.
The end of the trailer reveals the game will feature a collaboration with Mega Man.
Monster Hunter: World is due out worldwide for PlayStation 4 and Xbox One on January 26, 2018. A PC version will be released at a later date. In Japan, Monster Hunter: World will only be available for PlayStation 4. A PlayStation Plus-exclusive beta that runs through December 12 begins later today.
Watch the trailer below.