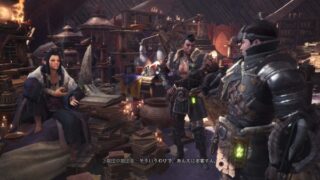 Monster Hunter: World will take from 40 to 50 hours to clear, game director Yuya Tokuda told Mein-MMO.de.
"Depending on the type of player, I suppose it will take about 40 to 50 hours to clear the story," Okuda told the website. "But it wouldn't be a Monster Hunter title if there wasn't content to enjoy post-game. Players can continue to forge and upgrade their favorite weapons and armor after the story is over."
Executive director and art director Kaname Fujioka added, "Not only that! We will also put out weekly event quest and free updates that players can enjoy post-launch."
Monster Hunter: World is due out worldwide for PlayStation 4 and Xbox One on January 26, 2018. A PC version will be released at a later date. In Japan, Monster Hunter: World will only be available for PlayStation 4. A PlayStation 4 open beta is planned for December 22 to 26.