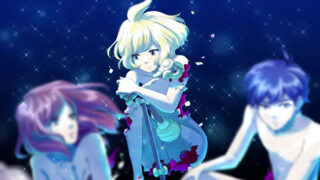 The latest issue of Dengeki PlayStation has a directors interview that reveals new tidbits on Square Enix's Left Alive, Spike Chunsoft's Zanki Zero, what PlatinumGames' Hideki Kamiya wants to do next, and Sony Interactive Entertainment's Keiichiro Toyama's new project.
Here are the bullets:
Kadokawa Games' Hiroshi Miyaoka (Metal Max Xeno director) on if he were to work on a new title outside of Metal Max: "I want to make a fantasy action RPG. I thought of an interesting idea just recently, so I'm putting together a plan."
Square Enix's Hajime Tabata (Final Fantasy XV director) on what kind of downloadable content we can expect in 2018: "We're planning something many fans have requested, and something you really wouldn't be able to guess. We're currently in the stage of solidifying the content of each one, while also reconstructing our development system. Rather than develop in a rush to put out several things in the year like we did this year, I think it is better for us to narrow down the content and develop more thoroughly than we have before." Asked about his new title and future challenges, Tabata said: "The plan is for the new project to shift into gear starting next year. I would also like to try to further expand what I worked on with Final Fantasy XV."
Square Enix's Toshifumi Nabeshima (Left Alive director) on when we'll get more news: "I think we should be able to put out new information at the beginning of the new year."
Spike Chunsoft's Takayuki Sugawara (Zanki Zero director) on the game's development progress: "Most of the core systems are in place, and development has progressed to at least 60 percent or more."
Sony Interactive Entertainment's Keiichiro Toyama (Gravity Rush 2 creative director) on looking back on 2017: "While we were exploring new things without a clear path, we've finally reached a point where we can work with a sense of expectation towards our next title." Asked what game he would like to make now, Toyama said, "I have great interest in virtual reality titles."
Nippon Ichi Software's Masayuki Furuya (Hakoniwa Company Works director) on the next game he wants to make: "I want to create a game that stirs the user's emotions, a game with pixel graphics, and a game with the framework and graphics of Hakoniwa Company Works that uses our company's and an external company's IPs."
Nippon Ichi Software's Yuu Mizokami (Yomawari: Midnight Shadows) on the next game he wants to make: "Since I have made a dark and serious game, this time I want to make a happy game. The truth is, after creating [the first] Yomawari, I said the same thing, so I don't really know what will become of my next title."
Bandai Namco's Hiroshi Yoshimura (God Eater and Code Vein director) on other genres he would like to tackle: "As times goes on, I will always have the desire to create a new competitive action game."
Bukkoro's Yoko Taro (Nier: Automata director) on the potential of a NieR: Automata sequel, new NieR series, or Drakengard series resurrection: "I went to his quarantined solitary confinement cell and asked him, but he was chained to his chair, drooling and mumbling. Then he used his foot to write something with the drool on the floor, and I think it said, 'Ask Square Enix…'" (Editor's Note: I don't know who this "he" is that Yoko Taro is referring to.)
PlatinumGames' Hideki Kamiya on what games he wants to re-release: "I want to take on the challenge of remaking Devil May Cry and Viewtiful Joe to see how I can resurrect them with my own abilities. For Viewtiful Joe and Okami, I want to work on proper sequels that depict the continuation of their stories." Kamiya also added, "Dante and Bayonetta working together might also be interesting. Capcom, if you don't mind a guy like me, I'll team up with you anytime. Thank you in advance. Now, everyone, bow down your heads together….!"
Thanks, Hachima Kikou and Ryokutya2089.