The King of Fighters: Destiny CG animated series episode 18 now available on YouTube
"Escape."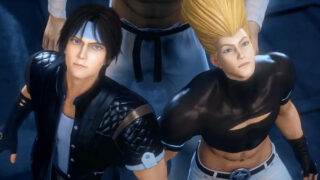 SNK has released the 18th episode of The King of Fighters: Destiny, its CG animated series based on its The King of Fighters fighting games, on YouTube.
Here's an overview of the episode, dubbed "Escape":
Athena and her teammates battle Kim Team who have turned violent. Athena tries to expose the secret of the Black Crystal with her Psychic Power. Meanwhile, Kyo attempts to escape from their cell with Benimaru and Daimon who came to their senses, springing a new trap in the process!
If you missed it, catch the previous episodes via the following links:
Watch episode 18 below.