Electronic Arts to acquire Respawn Entertainment
New Titanfall in development.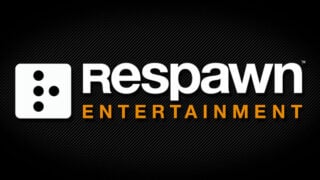 Electronic Arts will acquire Titanfall developer Respawn Entertainment, the company announced.
Respawn Entertainment currently has multiple projects in development, including a new entry in the Titanfall franchise, a game set in the Star Wars universe, and a virtual reality gaming experience.
Under the agreement, Electronic Arts will pay $151 million in cash, and up to $164 million in long-term equity in the form of restricted stock units to employees, which will vest over four years. Electronic Arts may also be required to pay additional variable cash consideration that is contingent upon achievement of certain performance milestones, relating to the development of future titles, through the end of 2022. The additional consideration is limited to a maximum of $140 million. The transaction is expected to close by the end of 2017 or soon after.
Find quotes from each party below.
Andrew Wilson, CEO of Electronic Arts

"We've seen firsthand the world-class caliber of Respawn as a development studio with incredible vision, deep talent and an inspiring creative mindset. Our longtime partnership is grounded in a shared desire to push the boundaries and deliver extraordinary and innovative new experiences for players around the world. Together, we've brought this to life in the Titanfall franchise, and now with the Respawn team joining EA, we have exciting plans to accomplish even more amazing things in the future."

Vince Zampella, CEO of Respawn Entertainment

"We started Respawn with the goal to create a studio with some of the best talent in the industry, and to be a top developer of innovative games. We felt that now was the time to join an industry leader that brings the resources and support we need for long term success, while still keeping our culture and creative freedom. EA has been a great partner over the years with Titanfall and Titanfall 2, and we're excited to combine our strengths. This is a great next step for Respawn, EA, and our players."