Dragon Ball Xenoverse 2 for Switch worldwide shipments top 400,000
Total shipments across all platforms at 3.3 million.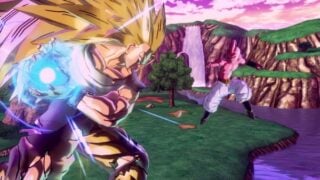 The Switch version of Dragon Ball Xenoverse 2, which launched on September 7 in Japan and September 22 in the Americas and Europe, shipped 300,000 copies worldwide by September 30, and has currently shipped over 400,000 copies, Bandai Namco said during its latest financial results briefing.
Last week, Bandai Namco announced that total shipments and digital sales for Dragon Ball Xenoverse 2 across all platforms (PlayStation 4, Xbox One, Switch, and PC) had topped 3.3 million.
Thanks, @mochi_wsj.