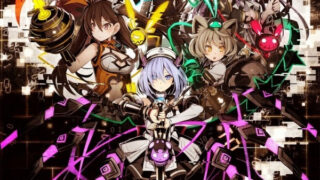 Compile Heart has released a new trailer for Death end re;Quest dubbed "C11_2_25b," and announced information about the game's pre-order bonus and limited edition "Death end BOX" in Japan.
Get the information below.
Pre-Order Bonus

Pre-orders include a CD-ROM containing the special PC game End Quest, an RPG Maker-created game that shares the same setting as Death end re;Quest, but tells a separate story of a certain girl. The more you play End Quest, however, the more it can be enjoyed as "playable creation materials" for the main story.

Death end BOX (11,016 yen)

Kei Nanameda-illustrated storage box – A storage box featuring an illustration by Kei Nanameda, the character design of Death end re;Quest. In addition to its matte texture, some parts are finished with foil and express the game's mysterious world.
Death end re;Quest visual art book – A B5-size, 68-page art book featuring all sorts of setting materials, including concept art, key visuals, and character information.
Death end re;Quest original soundtrack CD – An original soundtrack CD featuring music from the game composed by Kaigi Gesshoku and Yuki Sugiura.
Death end re;Quest valuable data materials CD-ROM – A CD-ROM featuring all sorts of valuable information, including illustration data by Kei Nanameda, videos, promotional videos, references, etc.
Clear visual poster set – Five B5-size illustrations of concept art and key visuals made into well-colored clear posters.
The trailer doesn't actually include any game footage. It is meant to simply announce the game's release date, which we reported earlier this week, and pre-order bonus and limited edition contents.
The end of the trailer says that a second trailer is "coming soon."
Death end re;Quest will launch for PlayStation 4 in Japan on March 1, 2018 for 7,776 yen at retail and 6,912 yen via download.
View a new set of images at the gallery.