Square Enix launches new smartphone project countdown website, features weapons from various titles
Weapons from NieR: Automata, Romancing SaGa, and more.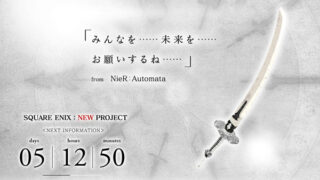 Square Enix has launched a countdown teaser website for a new iOS and Android project that ends on September 20.
The website features weapons and related quotes from various different Square Enix titles, including Kai-Ri-Sei Million Arthur, Legend of Mana, NieR: Automata, Romancing SaGa, Romancing SaGa Minstrel Song, and Seiken Densetsu 2.
Stay tuned.