Square Enix announces Battle of Blades for smartphones
Four-on-four real-time battles.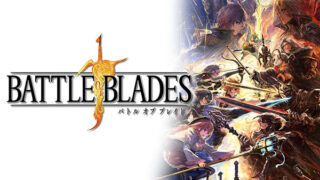 Following a teaser last week, Square Enix has announced Battle of Blades, a new four-on-four fantasy battle arena game for iOS and Android. It will launch in Japan as a free-to-play title with item-based micro-transactions in 2017.
Here's an overview of the game, via its official website:
Four-on-four real-time battles against other players. Control the bases scattered across the field in Team Play.

The enemy is the formidable "Darkness." Take on this formidable foe with a four-person team. Cooperate with your comrades and reap the wonderful rewards.

Single-Player

Players are "heroes" that can use sacred treasures and purify blade crystals. They can strengthen themselves by unlocking the mana board. And they can customize their appearance by equipping accessories.

The main story is an original scenario handled by Fate/Apocrypha and Ayaka Shibito's Yuuichirou Higashiide. A story of heroes with conflicting justice, both good and evil, is about to begin.
Pre-registation is available now at the game's official website.
Watch the announcement trailer below.