Nicalis teases five new Switch ports, including Code of Princess and VVVVVV [Update]
Can you figure out the remaining titles?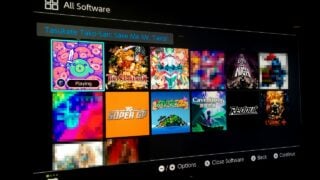 Nicalis has posted an image on Twitter teasing five new ports in development for Switch.
The five ports are blurry compared to the announced titles in the image. We have been able to determine the last three to be VVVVVV by Terry Cavanagh, Code of Princess by Studio Saizensen, and 1001 Spikes by Nicalis. (Though, Nicalis announced 1001 Spikes for Switch a while ago, so we are not sure why it is blurred.) The first two new titles remain to be determined.
Thanks, NeoGAF.
Update: The game in the top right appears to be Knight Terrors by FreakZone Games.