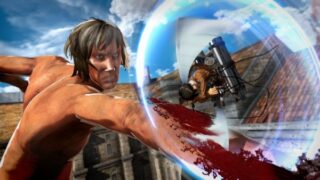 Koei Tecmo's Attack on Titan 2 will launch for PlayStation 4, PS Vita, Switch, and PC via Steam in Japan in early 2018, the company announced at Tokyo Game Show 2017.
Here are a few key points about the game shared by Koei Tecmo:
3D Maneuver Gear actions are more diversified.
Titan movements have evolved, making battles more exhilarating.
Players can experience the story of the second season of the television anime.
The amount of playable characters in Attack on Titan 2 has significantly increased from the 10 playable characters in Koei Tecmo's first Attack on Titan game. (A specific number was not announced.)
Players will be able to have deep exchanges with the characters from the original work.
[???] can be created.
[???] Mode has been implemented.
And here are a few more screenshots of the game: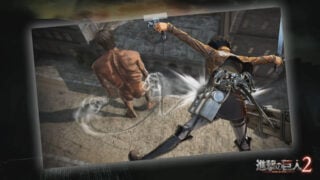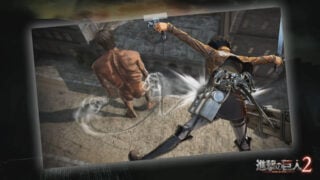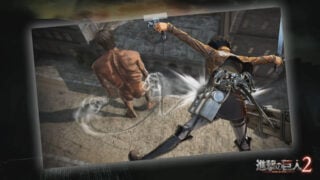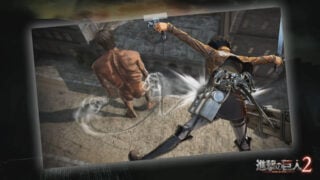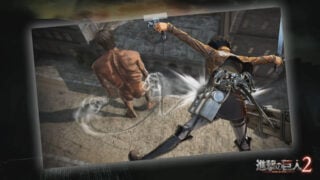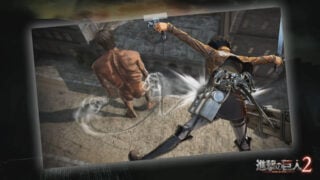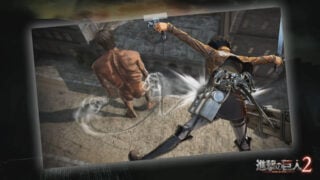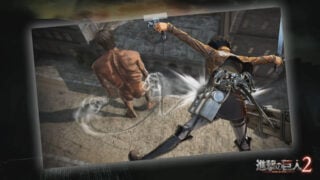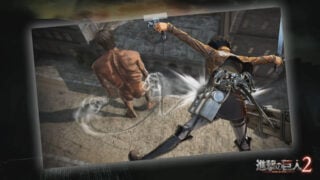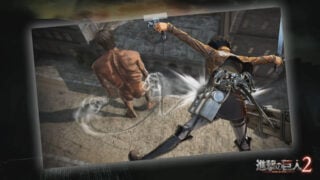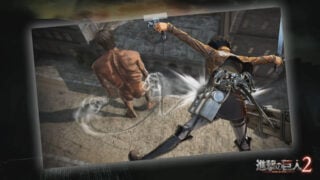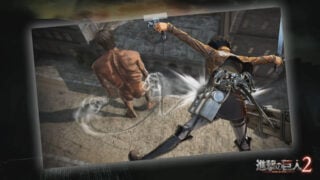 Platforms have yet to be officially announced for North America and Europe. However, the game has shown up at online retailers with listings for PlayStation 4 and Xbox One.
Visit the official Japanese website here.
Update 6:20 a.m.: View a set of direct-feed screenshots at the gallery.