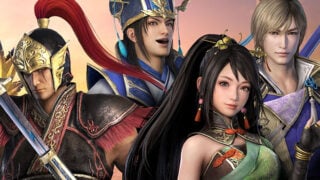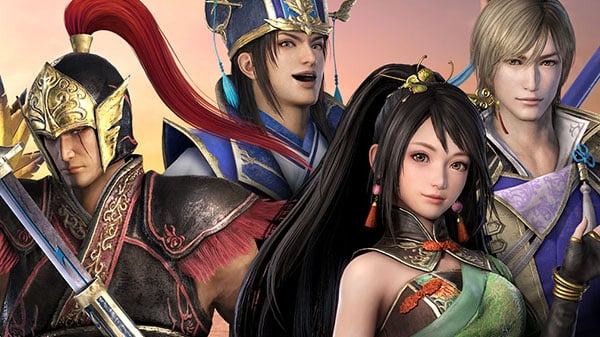 Koei Tecmo has updated the official website for Dynasty Warriors 9 with information and character models of returning officers Guo Jia, Zhou Tai, Guan Yinping, and Sima Yi, as well as details on the Japanese Treasure Box edition.
Get the details below.
■ Characters

◆ Wei

Guo Jia (voiced by Daichi Kanbara)

One of Cao Cao's most favored military strategists. His superior foresight and intelligence resulted in many victories and much praise from Cao Cao. He has a very soft demeanor and usually always has a smile on his face.

◆ Wu

Zhou Tai (voiced by Hideo Ishikawa)

A quiet man of large stature. Originally a pirate, he takes service with Sun Ce. At the battle of Hefei, he uses his body as a shield to lead Sun Quan to safety. Always composed, he calmly assesses and deals with anything that happens in his vicinity. Furthermore, he is a thorough realist.

◆ Shu

Guan Yinping (voiced by Shiori Mikami)

Daughter of Guan Yu. Sister of Guan Ping, Guan Xing, and Guan Suo. She is very talented and utilizes the skills she initially learned for self-defense on the battlefield. She possesses great strength, but she herself does not realize it.

◆ Jin

Sima Yi (voiced by Ryotaro Okiayu)

An extremely talented strategist. His talent is discovered by Cao Cao and after being asked multiple times, he relents and becomes Cao's strategist. He is self-absorbed and very passionate, but is also cunning and knows to restrain that part of himself when necessary. He leads Wei to numerous victories under Cao Cao, and is highly trusted by Cao Pi.

■ Treasure Box

The Japanese Treasure Box edition of Dynasty Warriors 9 will include the following content:

A copy of Dynasty Warriors 9 for PlayStation 4
Acrylic card set of all characters (acrylic photo frame included)
Character creation book
Original soundtrack
Outside of the website update, Koei Tecmo announced during a Tokyo Gmae Show 2017 stage event today that all characters will have a second outfit in the form of "Informal Clothes."
Dynasty Warriors 9 will launch for PlayStation 4 in Japan, and for PlayStation 4, Xbox One, and PC in North America and Europe in early 2018.
View the character models at the gallery.