Touhou Sky Arena for PS Vita launches September 14 in Japan
PS Vita version includes previously released PlayStation 4 DLC.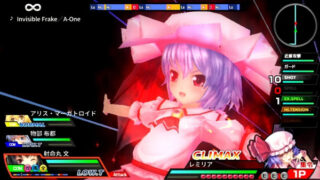 The PS Vita version of Touhou Sky Arena: Gensokyo Kuusen Hime Matsuri Climax will launch in Japan on September 14, publisher Mediascape announced.
The Touhou Project fan game, developed by Area Zero, is a 3D fighting game set all over the world of Gensokyo, and featuring 20 playable characters and more than 70 music tracks.
The PS Vita version includes all of the downloadable content from the previously released PlayStation 4 version. It supports ad-hoc mode for battles, as well as several single-player modes, online battles through PlayStation Network, and various play styles.