Niconico app for Switch launches July 13 in Japan
It's Niconico on your Switch.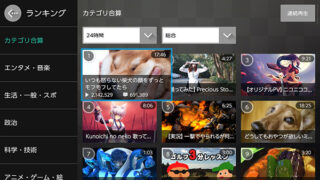 A Niconico app will launch for Switch via the Nintendo eShop in Japan on July 13, Dwango announced.
The Switch version of Niconico offers the following features:
Related Videos Play Automatically – After the video you are watching ends, a related video will play automatically.
Play Your Favorite Videos Together – Register your favorite movies toa playlist to play all the registered videos one after the other.
Search for Videos While Watching a Video – Make the video player smaller and continue watching the current video while searching for another video.
Comments How You Like Them – Have comments flow on screen even when the video player is made smaller while searching for another video.
The Niconico app will support TV mode, tabletop mode, and handheld modes, and the Japanese language.