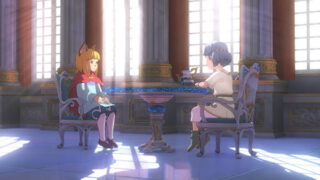 Bandai Namco has has released the E3 2017 trailer for Ni no Kuni II: Reveant Kingdom.
The RPG, developed by Level-5, is set in the kingdom of Ding Dong Dell, where cats, mice, and humans once lived in harmony. But following a coup, Evan, the boy king of Ding Dong Dell, is banished from his kingdom and begins a journey to build his own kingdom and unite the world.
Ni no Kuni II: Revenant Kingdom will launch for PlayStation 4 and PC on November 10.
Watch the trailer below.