DJMAX Respect composer lineup trailer, new song 'Don't Die' music video
PlayStation 4 rhythm game due out in July.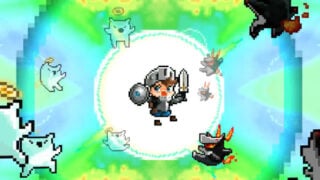 Neowiz Games has released a new trailer for DJMAX Respect introducing the rhythm game's lineup of composers, as well as a music video for the new song, "Don't Die."
If you missed it earlier this week, Neowiz also released a music video for the nee song, "Only for You."
DJMAX Respect is due out worldwide for PlayStation 4 in July.
Watch the videos below.
Composer Lineup Trailer
"Don't Die" Music Video