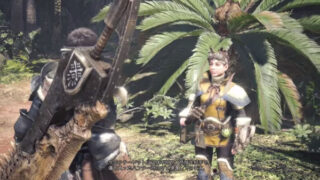 Capcom debuted 25 minutes of direct-feed gameplay footage from its newly announced Monster Hunter: World during a Japanese live stream today.
The company also confirmed that a PlayStation Plus membership will be required to play the game online in Japan. The same presumably applies to North America and Europe.
Monster Hunter: World is due out worldwide for PlayStation 4 and Xbox One in early 2018. A PC release will follow later. In Japan, the game will only launch for PlayStation 4.
Watch the footage below. (From 46:35 to 01:11:17.) Additionally, view a new set of screenshots posted by the official Japanese Monster Hunter Twitter account over the past few days at the gallery.