Ys VIII for PS4 'Underground Shrine' off-screen gameplay
A short look at Dana's new dungeon.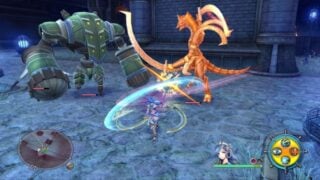 Falcom has released a two-minute, off-screen gameplay video from the PlayStation 4 version of Ys VIII: Lacrimosa of DANA showing the game's new "Underground Shrine" area.
As previously detailed, the Underground Shrine is a new dungeon that can be cleared using second protagonist Dana's Style Change abilities. To proceed to the each new floor of the dungeon, Dana will need to build up "virtue," which can be obtained by clearing quests and rescuing spirits.
Ys VIII: Lacrimosa of DANA is due out for PlayStation 4 in Japan on May 25, and for PlayStation 4, PS Vita, and PC in North America and Europe this fall. The PS Vita version is already available in Japan.
Watch the footage below.