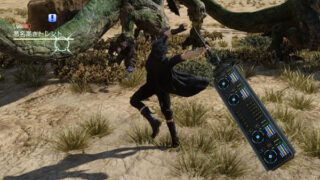 The April 27 update for Final Fantasy XV will include the "Afrosword," a DJ deck-themed weapon that changes the background music to a new song from Afrojack when equipped, Square Enix announced.
The Afrosword will be obtainable as a reward to those who complete one of the game's Timed Quests.
Read more about the April 27 update here.
Watch the Afrosword introduction video below.