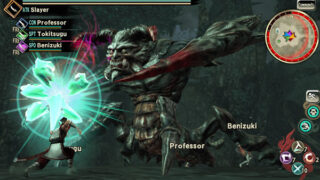 The "Carryover Demo" for Toukiden 2 is now available for PlayStation 4 and PS Vita in North America, and will launch on March 17 in Europe, Koei Tecmo announced.
The demo allows users to play the game's opening story. Save data from the demo can be transferred to the full game when it launches. Users who transfer their save data will also receive special bonuses.
Toukiden 2 is due out physically and digitally for PlayStation 4 and PS Vita, and digitally for PC via Steam on March 21 in North America and March 24 in Europe.