EA Play 2017 games lineup announced
Star Wars, Need for Speed, FIFA, Madden, and NBA Live.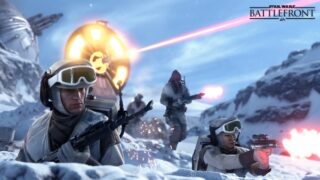 Electronic Arts has announced its preliminary lineup for EA Play 2017, which will run from June 10 to 12 at the Hollywood Palladium.
Playable at the event include:
FIFA 18
The next Star Wars Battlefront
Madden NFL 18
NBA LIVE 18
The next Need for Speed
Electronic Arts will share more titles in the coming months.
Tickets for EA Play 2017 will be available on April 20 at 9:00 a.m. PT / 6:00 p.m. CET.
(Pictured: 2015's Star Wars Battlefront.)