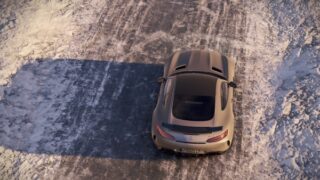 Bandai Namco and Slightly Mad Studios have announced Project Cars 2, coming to PlayStation 4, Xbox One, and PC via Steam in late 2017.
Project Cars 2 features an expanded roster of over 170 cars and more than 60 tracks, brand-new fan-requested Online Championships game mode, and additional racing disciplines – including ice, dirt, snow, and mud racing. On PC, it supports up to 12K resolution graphics and virtual reality headsets.
Here are the details:
About

Project Cars 2 is the next evolution in the award-winning racing series, featuring the most iconic cars under the most thrilling of conditions to deliver the "Ultimate Driver Journey" experience and adrenaline rush. Created by gamers, tested by world-class racing drivers, and the definitive choice of e-Sports pros – Project Cars 2 brings together the essence of real racing in the most beautiful, authentically crafted, and technically advanced racing game on the planet.

Project Cars 2 has it all – from GT to touring cars to endurance prototypes and exotic hypercars – delivering the full spectrum of motorsport racing with complete freedom to choose what and where to drive. Anytime. Anywhere.

Features

The Pinnacle of Authenticity – Created by gamers and fine-tuned by pro drivers. Featuring class-leading visuals, 1:1 digital craftsmanship, precision physics, challenging AI, and dynamic real-time vehicle and weather-surface conditions.

Over 170 licensed cars from the most iconic brands
Largest track roster of any console racing game ever
Full VR headset and 12K resolution (PC only) support
Revamped controller pad handlin

The Heat of the Competition – Discover your ultimate driver journey and test your skills against the most intense competition to become the next motorsport hero. Project Cars 2 was built from the ground-up with e-Sports in mind.

All-new vehicle types & motorsport classes, plus old favorites (Rallycross, IndyCar, and more)
Compete against friends online across a wide selection of vehicles on tarmac and off
Robust e-Sports functionalities and all-new online championships

The Power of Conditions – Race without boundaries – Anytime, anywhere, with any car. Day or night, wet or dry.

Race on varying track surfaces including ice, tarmac or dirt tracks
LiveTrack 3.0: Dynamic road surface transitions aff ect vehicle performance, grip, and handling in real-time with bleeding-edge tire physics and surface deformities
Full 24-hour cycle faithfully recreates the atmospheric conditions and ambience of a specific time of year
Dynamic time-of-day, weather, and seasonal race conditions
Watch the debut trailer below. View the first screenshots at the gallery.