Let It Die tops one million downloads
Daily log-in Death Metal bonus from January 6 to 8.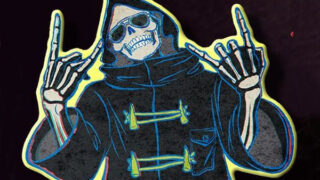 Let It Die, the PlayStation 4 free-to-play title from Grasshopper Manufacture, has surpassed one million downloads since its launch in North America and Europe on December 3, 2016, publisher GungHo Online Entertainment announced.
To celebrate the milestone, GungHo and Grasshopper will be giving out one in-game Death Metal as daily log-in bonuses to players from January 6 to 8. Death Metals can be claimsed from the in-game Reward Box.
Let It Die is set in a post-apocalyptic Japan that starts players with little more than their undergarments to survive. From there, they must forage for powerful weapons and armor to do battle.
While the game is available now in North America and Europe, it isn't slated to launch in Japan until February 2.