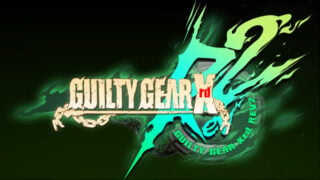 Arc System Works has announced Guilty Gear Xrd Rev 2 for PlayStation 4, PlayStation 3, PC, and arcade. It will launch first in arcades in Japan in spring 2017. (Update 01/16/17: The PlayStation 4 retail version / PlayStation 4, PlayStation 3, and PC expansion downloadable content are planned for a 2017 release.)
Both Baiken and Answer will be added as playable characters.
Arc System Works plans to hold a location test for the game from January 20 to 22 in Tokyo at Sega Akihabara Building No. 1 and in Osaka at High Tech Land Sega Nishinakajima. Details will be announced later on.
During a stage event at the Arc System Works Fighting Game Awards 2016, general director Daisuke Ishiwatari and battle planner Kazuto Sekine outlined the main content of the arcade version:
Baiken and Answer appear as playable characters.
Balance adjustments, including new techniques, have been implemented for existing characters.
New episodes have been added for Jam Kuradoberi, Raven, Kum Haehyun, and Dizzy. (There are episodes for Baiken and Answer, as well.)
A free-to-play "Tutorial" has been implemented.
The PlayStation 4, PlayStation 3, and PC versions will include the arcade content in addition to:
New scenario added to the story mode.
Major improvements to the online mode.
Other things to be announced in the future.
Here's how it will be released: users who own the original Guilty Gear Xrd: Revelator on PlayStation 4, PlayStation 3, or PC will be able to update to Guilty Gear Xrd: Rev 2 via low-priced downloadable content. In Japan, Arc System Works is also preparing a PlayStation 4 physical and digital release for less than the cost of a full-priced game.
Watch the announcement trailer below.