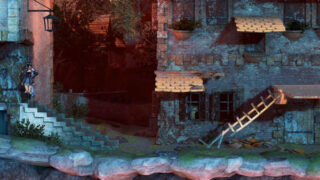 The latest Bloodstained: Ritual of the Night development update is a 30-second video introducing a village area.
According to project lead Koji Igarashi, this village appears before the castle where the game is set. Players will have to pass through it on their way to the castle entrance. The village is under the demons' attack, so there will be enemies in the final version. There will also be a shop to support the player, as well as a character named Johannes.
Bloodstained: Ritual of the Night is due out for PlayStation 4, Xbox One, Wii U, PC, and PS Vita in the first half of 2018.
Watch the footage below.