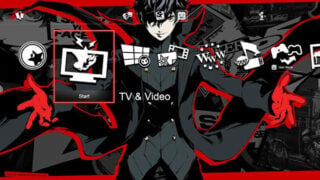 Atlus debuted a story trailer and announced digital pre-order bonuses for Persona 5 at PlayStation Experience 2016.
Digital pre-orders, which are now live, include:
"Protagonist Special Theme & Avatar Set" – Show off your allegiance to the Phantom Thieves with a dynamic theme and three avatars that features the very mischievous protagonist ready to take your heart.
"Izanagi & Izanagi Picaro Set" Persona DLC – This will allow players to unleash the awesome power of Persona 4's Izanagi upon the various evil shadows that lurk in the world of Persona 5. The set also includes a unique Picaro version that dresses up Izanagi to match the stylish members of the Phantom Thieves of Hearts.
Here's an overview of the new trailer:
After having his life ruined, the main protagonist of the game must start anew as the newest transfer high-school student at Tokyo's Shujin Academy. However, he'll soon discover that he has the ability to enter the hearts of people and force them to confront their true selves (for better or worse). With his newly discovered powers, the protagonist and his raucous group of outcast friends form the Phantom Thieves of Hearts to help unmask the ills of society. It's only a matter of time before their actions become noticed by undesirables, so will they be able to bring justice to everyone who deserves it in time?
Persona 5 is now available for PlayStation 4 and PlayStation 3 in Japan, and will launch in North America and Europe on April 4.
Watch the trailer below.