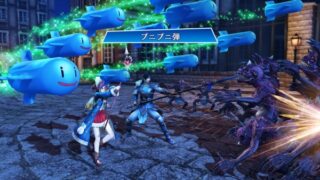 Koei Tecmo has released the first official non-teaser trailer for Musou Stars, its upcoming cross-over action game.
The trailer highlights several playable characters, including Zhao Yun from Dynasty Warriors, Kasumi from Dead or Alive, Horo from Toukiden, Millenia from Kagero, Sophie from Atelier, and more.
If you missed it yesterday, catch our report on the latest characters (including three original characters) and systems here.
Musou Stars is due out for PlayStation 4 and PS Vita in Japan on March 2.
Watch the trailer below.