Let It Die seventh developer diary
Akira Yamaoka stops by for a visit.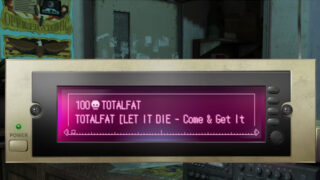 GungHo Online Entertainment has released the seventh episode of Let It Die developer diaries series "Let It Talk."
The latest developer discusses the game's music and audio, and features a special visit from sound creator Akira Yamaoka. Let It Die features over 100 tracks, all themed around the game, from 100 different Japanese rock bands.
Let It Die is a free-to-play survival action game developed by Grasshopper Manufacture and will launch for PlayStation 4 in 2016.
If you missed it, catch our preview of the first two hours of Let It Die here and our interview with director Hideyuki Shin here.
Watch the developer diary below.
https://www.youtube.com/watch?v=IBo7xAhIuPw