JoJo's Bizarre Adventure: Diamond Records announced for smartphones
3D JoJo game due out in 2017.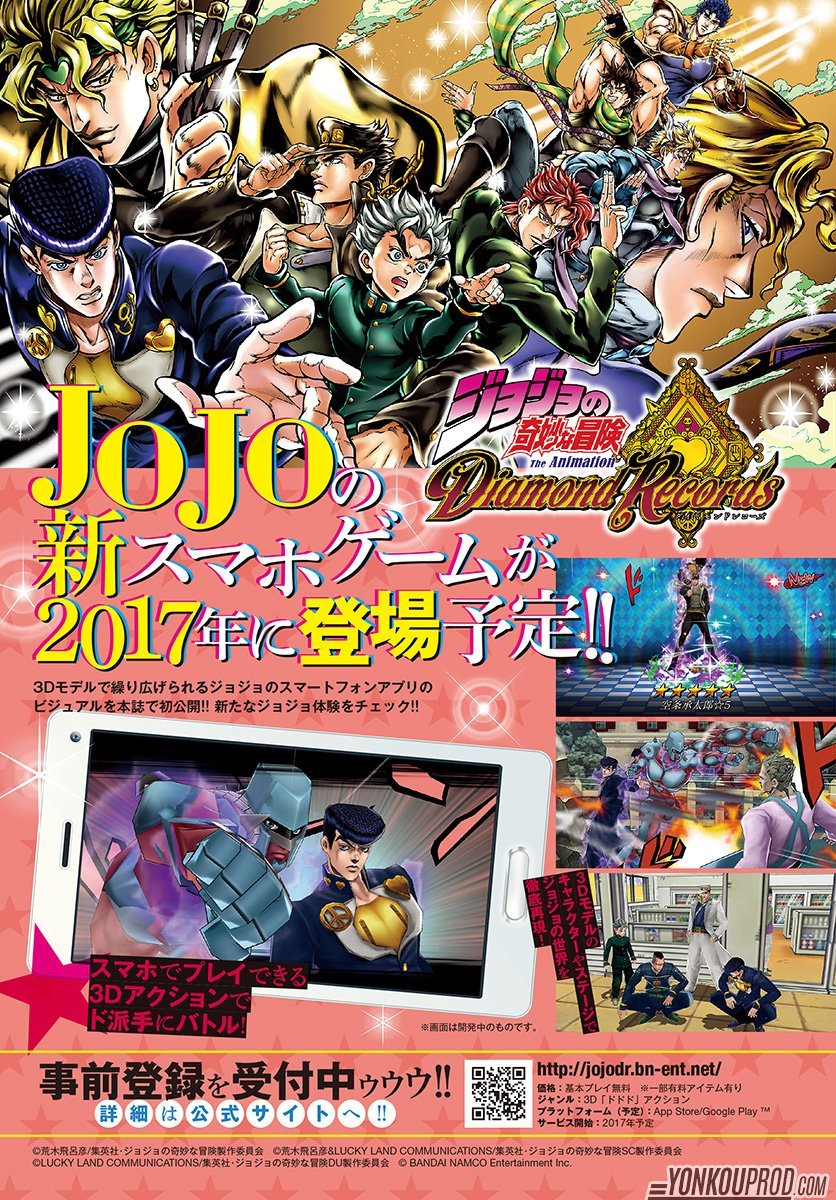 A new JoJo's Bizarre Adventure game called JoJo's Bizarre Adventure: The Animation – Diamond Records is coming to iOS and Android devices in 2017, the January issue of Ultra Jump reveals.
The "3D dododo action" will be free-to-play with some in-app item purchases. It uses 3D model characters and stages and promises a new JoJo experience.
The official website will be available here. Currently, it's only a test page.
Thanks, @YonkouProductions.