Dragon Quest Monsters: Joker 3 Professional details new 'Drone' Reactor feature, rideable giant monsters
Use the Drone to search areas from a distance.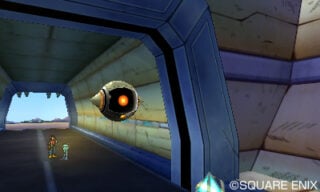 Square Enix has released new Dragon Quest Monsters: Joker 3 Professional information and screenshots, detailing the 3DS game's new "Drone" feature for its "Reactor" device, and rideable giant monsters.
Get the information below.
New Reactor Feature: "Drone" Exploration

The Reactor is a device furnished with multiple capabilities. A new feature has been installed into that Reactor. That is the "Drone" feature. With Drone, you can freely explore the field with a remote, flying probe. When you start it up, the protagonist's location will stay as is, and you can explore distant locations and surprise monsters. Make full use of your upgraded Reactor to freely explore the world!

—The Drone can even reach places that rideable monsters cannot.

—The drone can easily grab shining and glittering items floating in space.

—Be sure to look around everywhere. You may even find an unusual treasure chest.

—In this screenshot, the player discovers a small hole on a rock wall. Since it's too small for a human to pass through, only a Drone can makes its way in. There's a container inside the hole.

—Surprised monsters that run away at the sight of the Drone may drop items that the Drone can catch.

Ride on Giant Monsters

In Dragon Quest Monsters: Joker 3 Professional, players will be ble to freely ride around on top of giant monsters as their adventure progresses. Unlike regular-size monsters, giant monsters have a special attack method that clean sweeps enemies while riding.

—Move about freely on the field while riding a giant monster.

—If the enemy is a small monster, you can defeat by simply touching or stepping on it.

—Each monster you ride upon has a different ride attack to destroy the enemy.

—Gain XP and level up your rideable monsters.

If you come into contact with a special spirit out in the field, even small monsters will be able to crush enemies with a ride attack.
Dragon Quest Monsters: Joker 3 Professional is due out for 3DS in Japan on February 9 for 5,250 yen.
View the screenshots at the gallery.