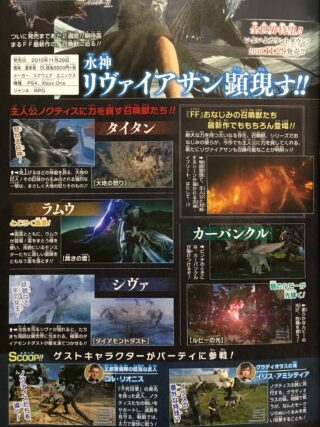 Cor Leonis and Iris Amicitia will join your party temporarily as guest characters in Final Fantasy XV, the latest issue of Weekly Jump reveals.
Cor, known as the "Immortal General," is the long sword-wielding muscular military man of the imperial capital garrison. Iris is Gladiolus' little sister and fights with her fists, as well as with a stuffed Moogle toy.
Final Fantasy XV is due out worldwide for PlayStation 4 and Xbox One on November 29. A new demo will launch tomorrow, November 11, in Japan.
Thanks, @kazu4281.