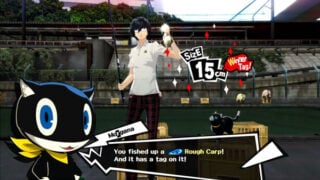 Atlus has released a new trailer of Persona 5 introducing the game mechanics and featuring the first English footage of Persona 5.
The publisher on plans on debuting more English gameplay footage of Persona 5 during a Twitch at 12:00 p.m. PT / 3:00 p.m. ET today.
Persona 5 is now available for PlayStation 4 and PlayStation 3 in Japan, and will launch in North America and Europe on February 14.
Watch the trailer below.