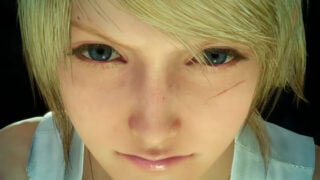 Square Enix has released a nine-minute overview trailer for Final Fantasy XV.
The trailer provides an extended look at the characters, gameplay mechanics, and more found in the world of Final Fantasy XV.
If you missed it earlier this morning, get details on the day one patch here.
The PlayStation 4 and Xbox One RPG is due out worldwide on November 29.
Watch the trailer below.