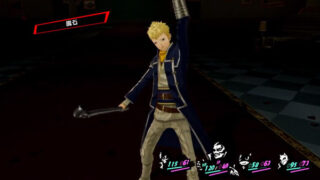 Continuing its series of downloadable content highlight videos, Atlus has released three more Persona 5 "Costume & BGM Special Set" trailers, this time showcasing the game's Shin Megami Tensei IV, Shin Megami Tensei If, and Shin Megami Tensei: Devil Summoner: Raidou Kuzunoha vs. The Soulless Army add-ons.
If you missed them, previous trailers highlighted the Persona 4: Dancing All Night, Persona 4 Arena Ultimax, Catherine, and Persona 1, 2, 3, and 4 add-ons.
Persona 5 is now available for PlayStation 4 and PlayStation 3 in Japan, and will launch in North America and Europe on February 14.
Watch the videos below.
Shin Megami Tensei IV
Shin Megami Tensei If
Shin Megami Tensei: Devil Summoner: Raidou Kuzunoha vs. The Soulless Army