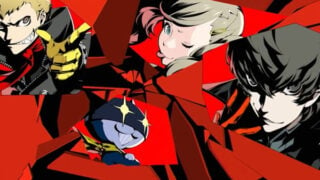 Atlus has revealed the English voice cast for Persona 5.
Here is the full list, character followed by actor:
Protagonist – Xander Mobus
Morgana – Cassandra Morris
Ryuji Sakamoto – Max Mittelman
Ann Takamaki – Erika Harlacher
Yusuke Kitagawa – Matt Mercer
Makoto Niijima – Cherami Leigh
Futaba Sakura – Erica Lindbeck
Haru Okumura – Xanthe Huynh
Goro Akechi – Robbie Daymond
Atlus will release a video spotlighting each cast member in the lead-up to Persona 5's western release in February. The first video highlights Xander Mobus as the protagonist.
Xander Mobus also discussed his role in a new interview video.
Persona 5 is now available for PlayStation 4 and PlayStation 3 in Japan, and will launch in North America and Europe on February 14.