Dynasty Warriors: Godseekers rated in Australia
New title? Or Eiketsuden localization?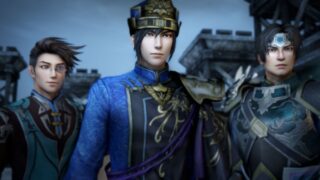 The Australian Classification board has rated something called Dynasty Warriors: Godseekers.
A new Dynasty Warriors game with that subtitle has yet to be announced, but Koei Tecmo did file a trademark for "Godseekers" in August 2015.
Koei Tecmo promised it would have a "big" Dynasty Warriors announcement in 2016 to commemorate the series' 15th anniversary, but has yet to make any.
On the other hand, rather than a completely new game, this could be a localization of Dynasty Warriors: Eiketsuden, Koei Tecmo's strategy RPG for PlayStation 4, PlayStation 3, and PS Vita launched in Japan in August.
(Pictured: Dynasty Warriors: Eiketsuden.)