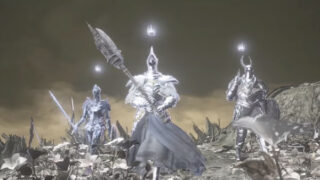 Bandai Namco and FromSoftware have released a new trailer for Dark Souls III's upcoming expansion, 'Ashes of Ariandel,' introducing the expansion's PvP element.
The expansion builds on the multiplayer mode that already exists in the game with a new PvP arena, where players can infuse their weapons, refill their Estus, and battle. The October 25-due expansion, priced at $14.99, also offers a new environment, enemies, challenges, lore, weapon and armor sets, and magic features. Read more here.
Watch the footage below.