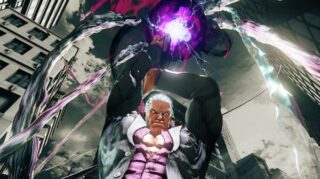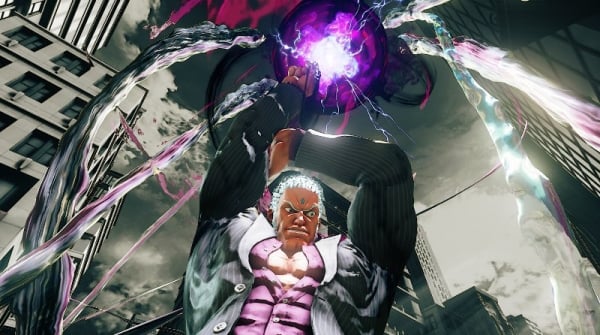 Capcom has released debut trailer and details for Urien in Street Fighter V, who will be added as a playable character in September.
Urien is the final fighter currently announced to be added to the PlayStation 4 and PC fighting game. So far this year, Alex, Guile, Balrog, Ibuki, and Juri have been added to the game via content updates. All Street Fighter V additional fighters can be purchased with in-game currency, which is earned by playing the game, or purchased with real-life currency.
Get the details below.
Urien

First introduced in Street Fighter III: 2nd Impact, Urien is the Vice President of Illuminati and wants nothing but to take over Illuminati from his older brother, Gill, and destroy Shadaloo. Urien has complete confidence in his own physicality and this elitism shows itself through his sadistic and tyrannical tendencies. He gains joy only from dominating others and having them crumble in the face of his incredible power.

Urien returns to Street Fighter V, donning a pinstriped suit and is often seen with a sinister smile when he hits opponents with his powerful limbs and violent combos. He uses his slow moving projectiles to pressure opponents and get them to do his bidding. A master of manipulating ki, his signature Aegis Reflector, one of the 66 Illuminati secret arts, is back and allows him to control the pace of the match.

What does Urien think of M. Bison's latest Shadaloo activities and Operation C.H.A.I.N.S.? Be sure to check out the free story DLC "A Shadow Falls" to find out!

V-Skill: Metallic Aura

Urien laughs maniacally while enveloping his body with his Metallic Aura. Once charged, his skin tone darkens and the next forward-propelling special move can temporarily absorb one attack.

V-Trigger: Aegis Reflector

Urien opens his arms and creates an energy barrier in front of him. The barrier will reflect projectiles back at the opponent and the direction held when activating the V-Trigger determines where it appears. Opponents who touch the barrier without blocking will take damage and be knocked back. With a full V-meter, Urien can project two barriers.

Critical Art: Dominate Crush

Urien channels energy into his arm and slams it into the ground, striking his opponent with a pillar of destruction.

Urien Release Date

The release date for Urien and the rest of the previously-announced September updates will be shared at Tokyo Game Show (TGS) next week.
Watch the trailer below. View a set of screenshots at the gallery.